The diameter of this transparent PC Dome is 8.8 meters, which optimizes the space and details. It adopts partially transparent and partially opaque designs. The transparent viewing surface can be arbitrarily set according to the actual viewing surface, which can be adjusted freely and has a higher degree of freedom of use. The top is equipped with a strong exhaust system, which can quickly draw out the hot air in the dome.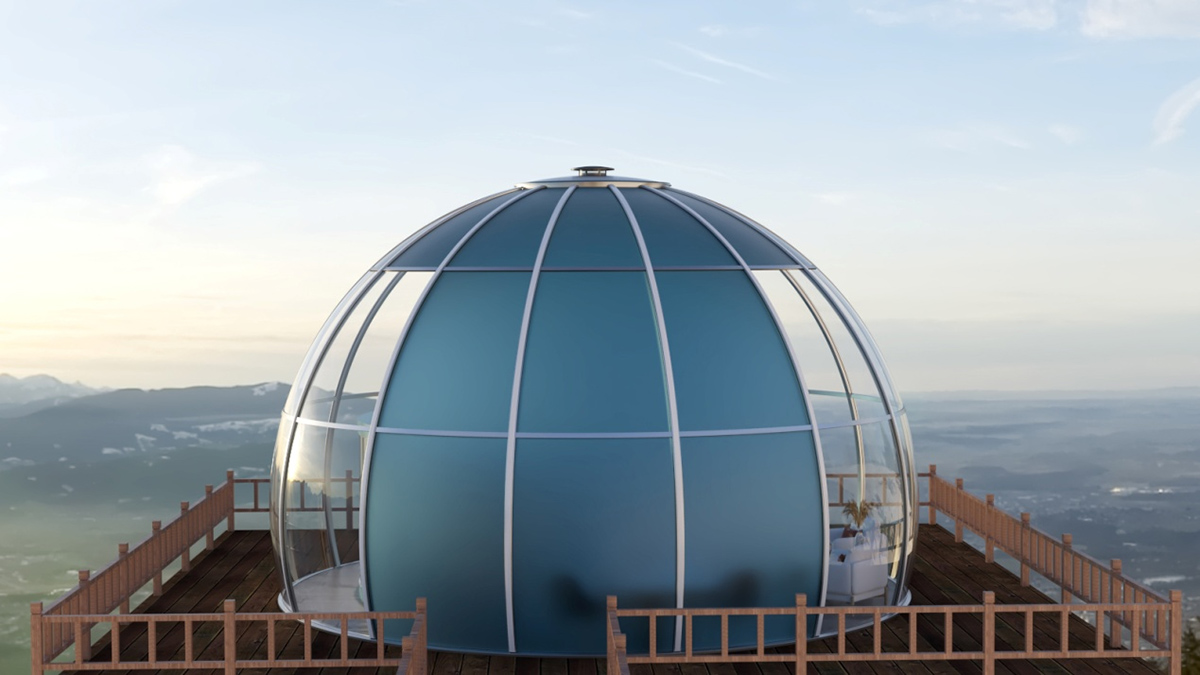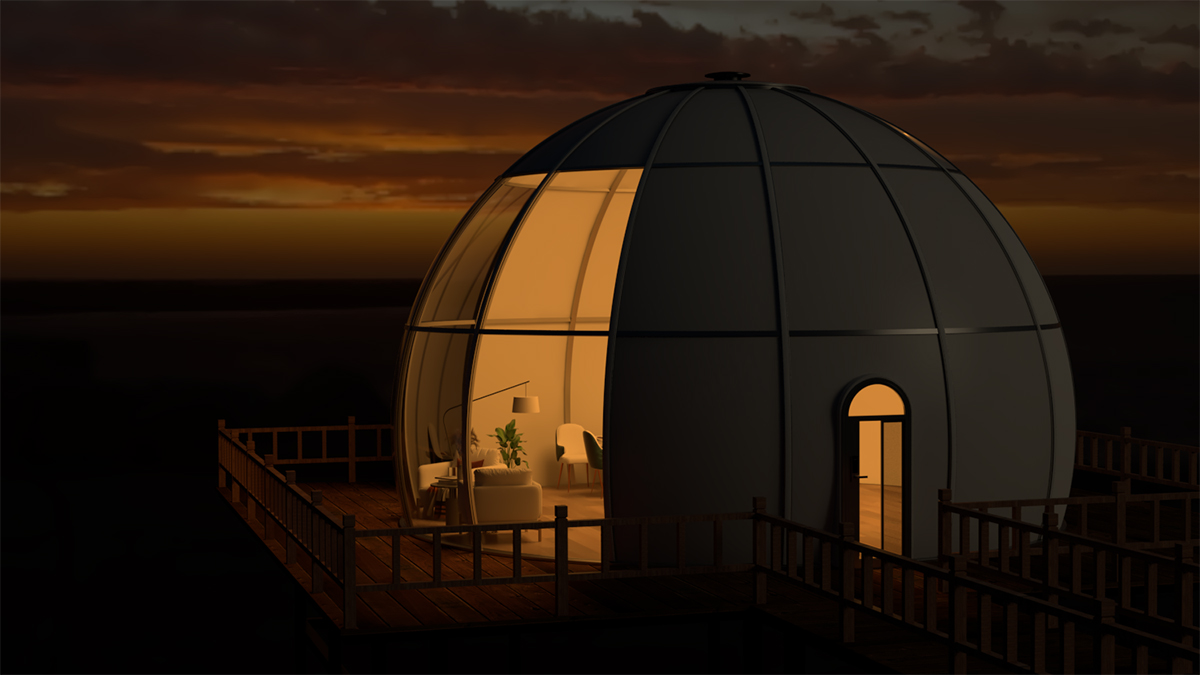 Ultraviolet rays is one of the main causes for exacerbating skin problems.  "Blue Planet" uses the latest polycarbonate material, which can resist 100% of ultraviolet rays and 90% of infrared rays. It has excellent thermal insulation performance, low indoor energy consumption in summer, nice indoor effect in winter.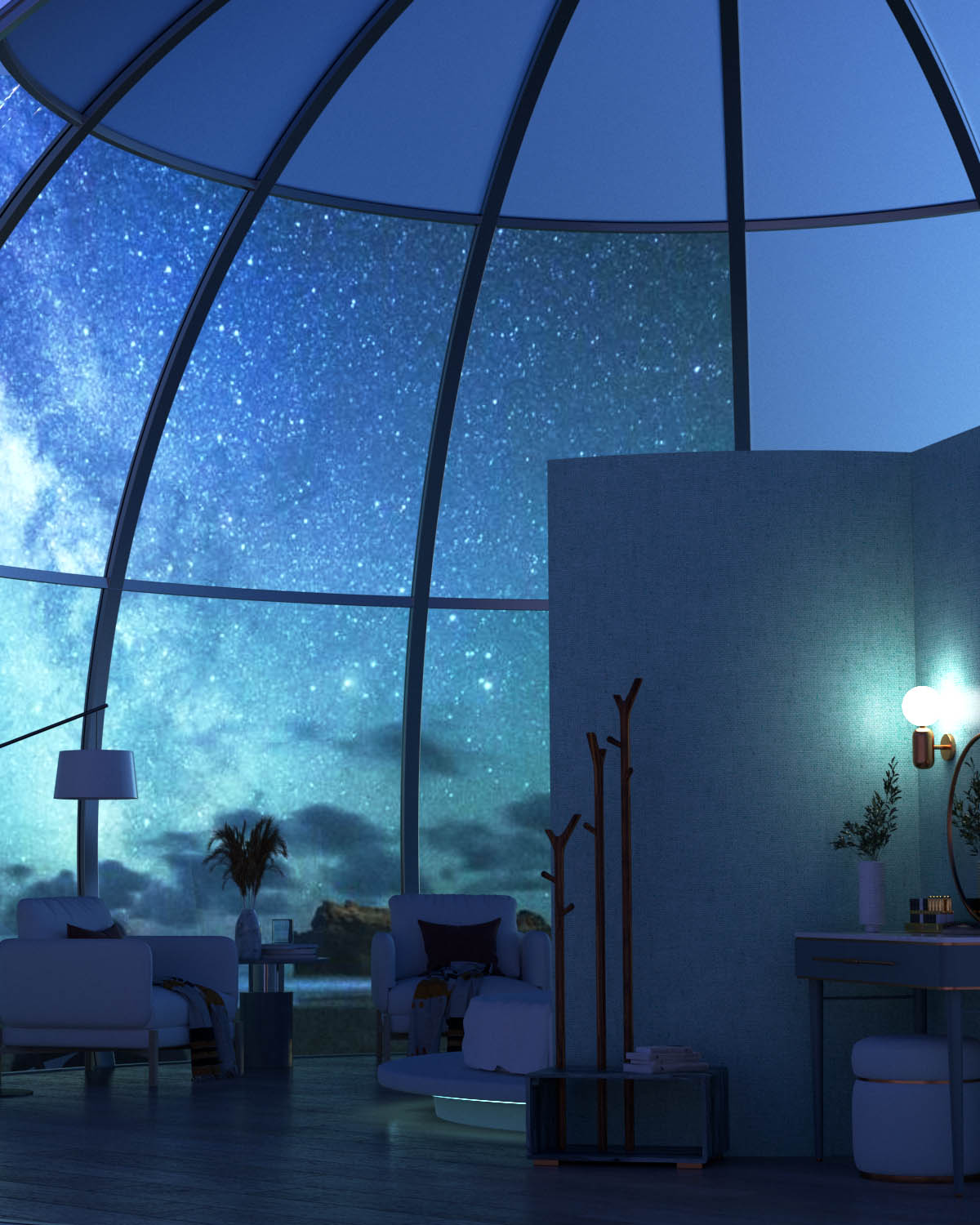 The indoor integrated interior design which simplifies the bathroom installation process, making the installation of sanitary ware easier and more practical.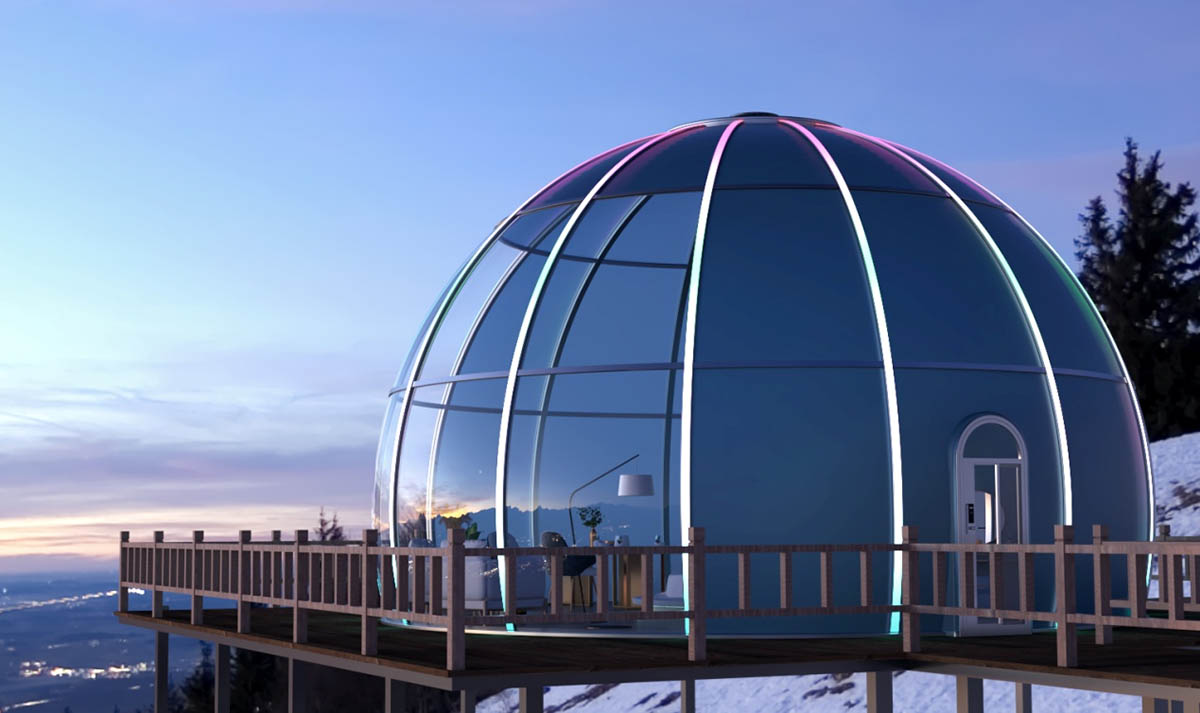 Compared with the vast and bright universe and the mottled and vibrant earth, each of us is so small, and the so-called troubles are even more insignificant. Live in the secluded "Blue Planet" of Lucidomes, forget the hustle and bustle of the city, heal the soul and spend an exclusive quiet time here. 
---
Post time: Jun-01-2022