The new developed PC domes from Luidomes was first shown at the Asia Cultural Tourism Exhibition, attracting countless attention.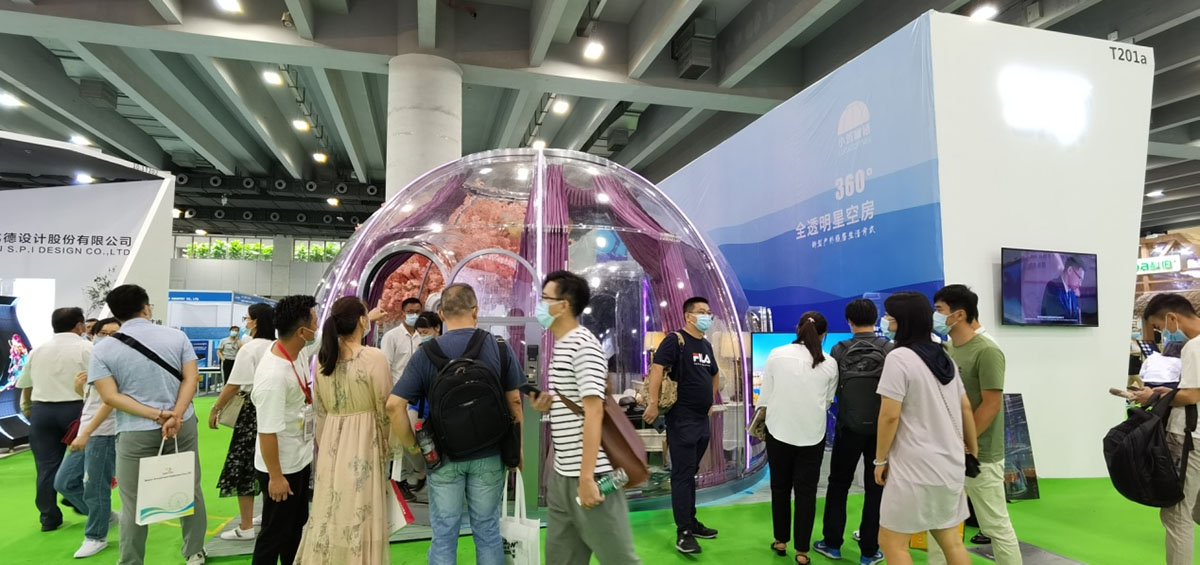 At the 2020 Asian Tourism Scenic Spot Equipment and Public Service Exhibition held at the Guangzhou Import and Export Commodities Fair Complex, Lucidomes is bringing its new models to the exhibition! Due to its novel appearance, it has attracted an endless stream of people, who have cast curious eyes, crowded with the 100% transparent domes. It was crowded with people, and countless guests came to inqury about it, and the first exhibition was a blast.
The exhibition shows the latest new models of Lucidomes, with a diameter of 5.3+2.1 meters, one bedroom and one bathroom. The series PC Domes are multi-functional and multi-purpose products, which can be used as accommodation, restaurants, bars, leisure rooms, etc.. It's 360°  transparent without any metal skeleton, has a large space. The products of any size can be connected and spliced together, and the interior is connected to form a diversified space layout to meet different application needs and flexibly create a living space.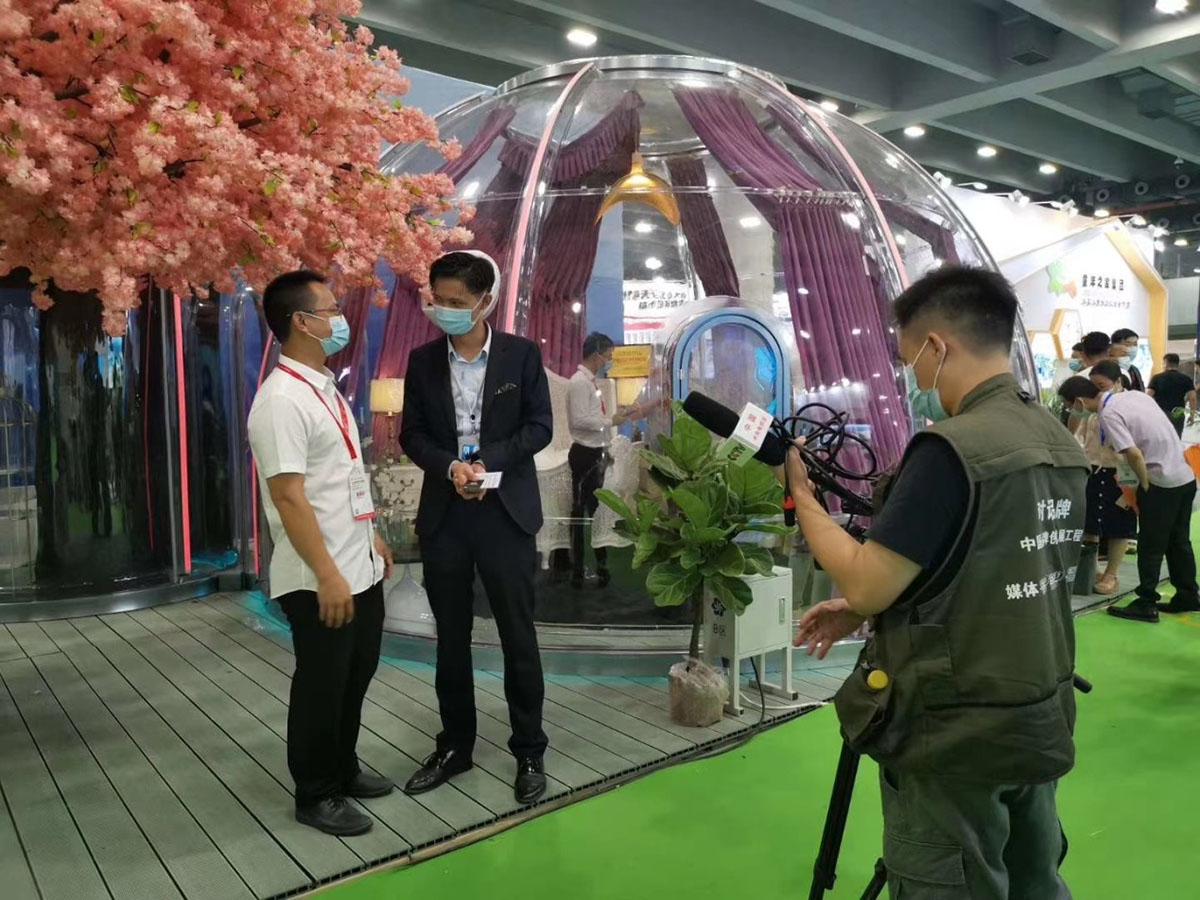 Lucidomes has also added many new functional accessories in the new PC dome model, such as the integrated bathroom, SMS anti-oxidative sterile bathroom floor, which simplifies the bathroom installation process and makes the installation of sanitary ware easier.
Solar exhaust fan, the power is equivalent to a 35W powerful exhaust fan, with two induction probes. When the indoor temperature is more than 30℃, the fan will automatically turn on, the indoor hot air will be discharged, the indoor and outdoor temperature balance will be maintained, and the indoor air circulation will be kept fresh. Rain sensor: It will automatically shuts down when sensing rain. It is equipped with an external decorative light strip as standard, which can also be a beautiful landscape when installed outdoors.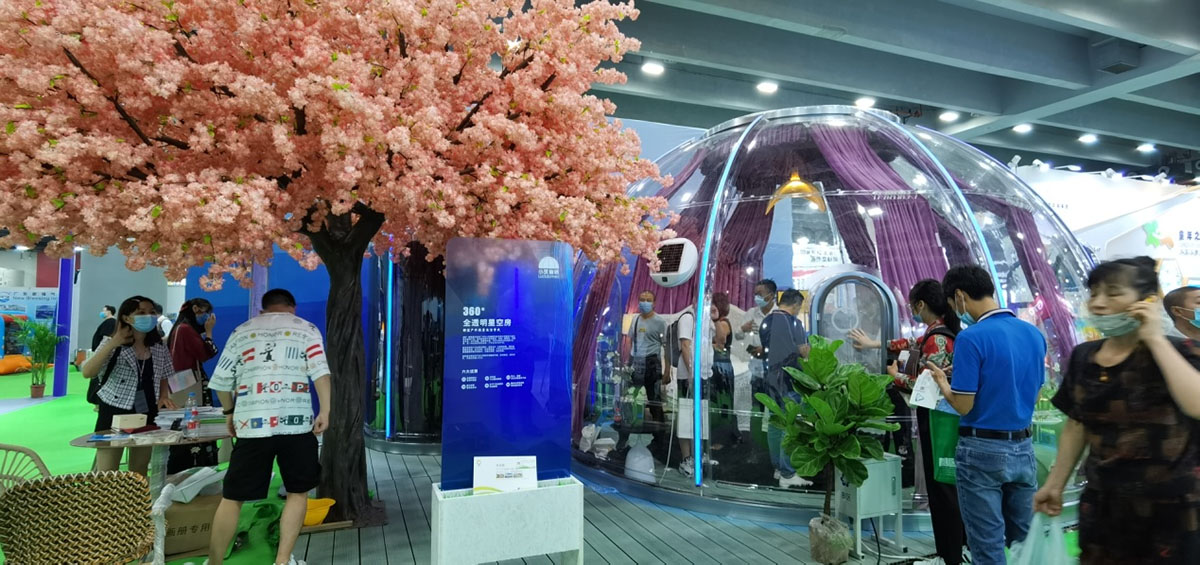 Lucidomes has also realized a whole-house smart home system, which can remotely control or voice control the electronic equipment in the house through the cloud. Before entering the room, you can also control the temperature of the air conditioner, lighting, interior and exterior decorative light strips, automatic curtains on the top, and speakers through the mobile APP. Set the scene mode to meet the requirements of various scenes, realize multi-functional intelligence, make life more convenient and fast, and improve the quality of life.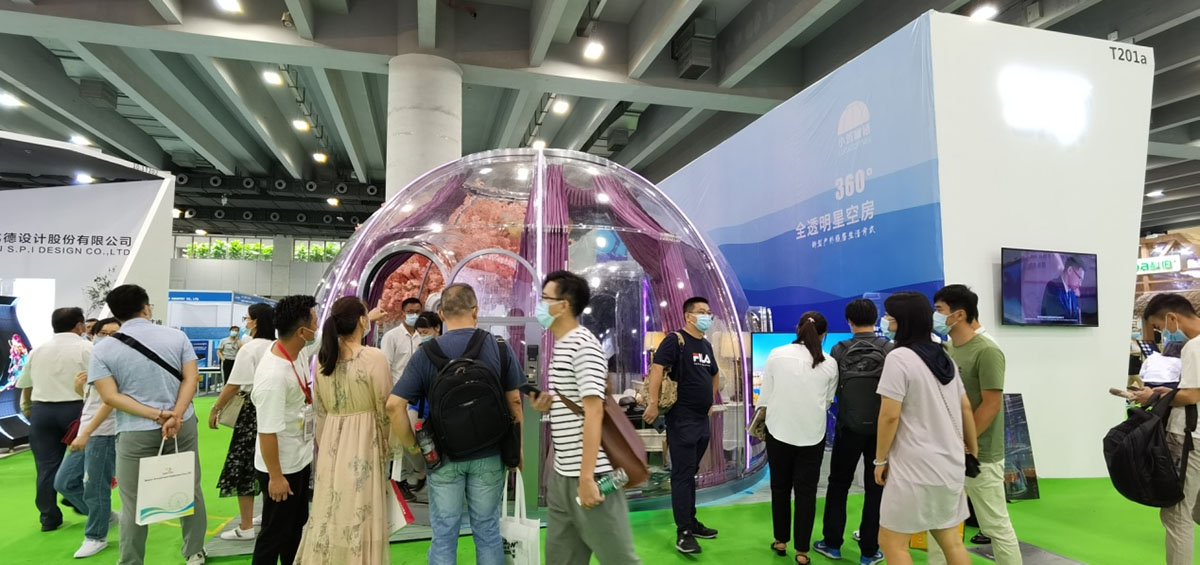 Lucidomes's new model Domes were well received at the exhibition and attracted media interviews and reports. If your scenic spot and homestay also need this product, you are welcome to call us!
---
Post time: Jun-01-2022