Emission reduction refers to the green construction of construction projects, reducing energy waste and reducing waste emissions. This is a major measure to implement the scientific concept of development and build a socialist harmonious society. It is an inevitable choice for building a resource-saving and environment-friendly society. It is the only way to promote the adjustment of economic structure and change the growth mode! Only by insisting on economical development, clean development and safe development can we achieve sound and rapid economic development.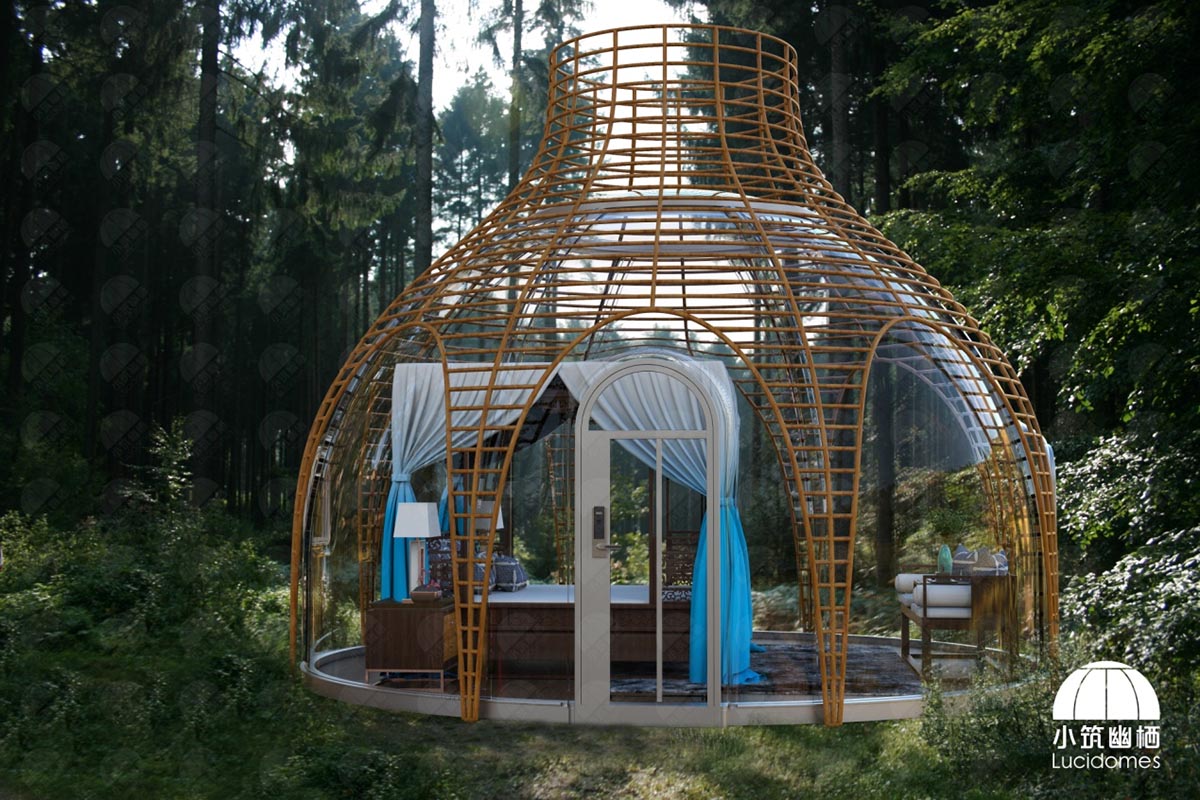 In the design of the consumption chain of cultural tourism, agricultural tourism, health care and other projects, characteristic travel products are a very important part, and high-quality accommodation experience can often bring a lot of economic benefits to the project.
However, traditional hotels, express hotels, homestays and other forms of accommodation are seriously homogenized. Without features, it is difficult to attract tourists, and it is very easy to fall into a helpless price war. If you want to light up the nighttime economy of the project, it is imperative to provide distinctive and stylish accommodation packages.
Nowadays, many cultural tourism, agricultural tourism, and health care projects need to be built, and the construction land index is limited.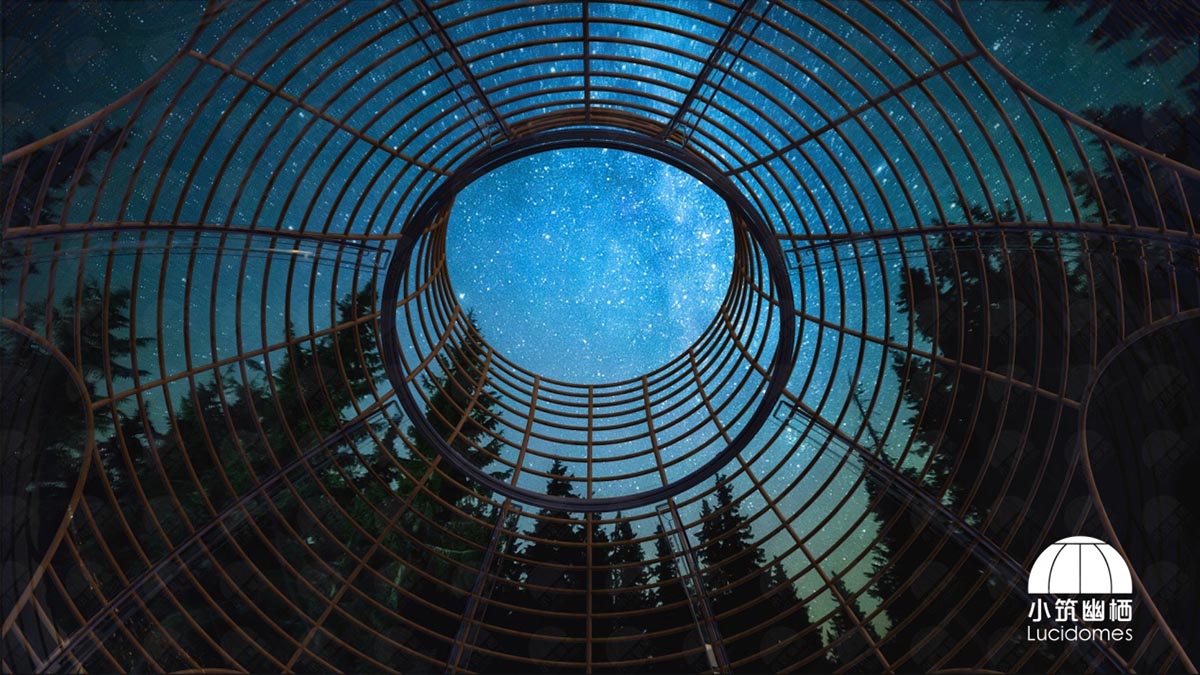 In this case, Lucidomes launched the "Star Nest Dome", to create characteristic sojourn products through "low cost".
Star Nest Dome is the latest special version created by "Lucidomes".
The Star Nest series products are based on the company's original "clear PC glamping Dome", and are created by upgrading the external nest-shaped functional kit. Suitable for all kinds of cultural tourism, agricultural tourism, health care and other projects; homestays, campsites, sky gardens, villas, roof terraces and other environments; can be used as special housing and restaurant applications, is a new close to nature, outdoor lifestyle products .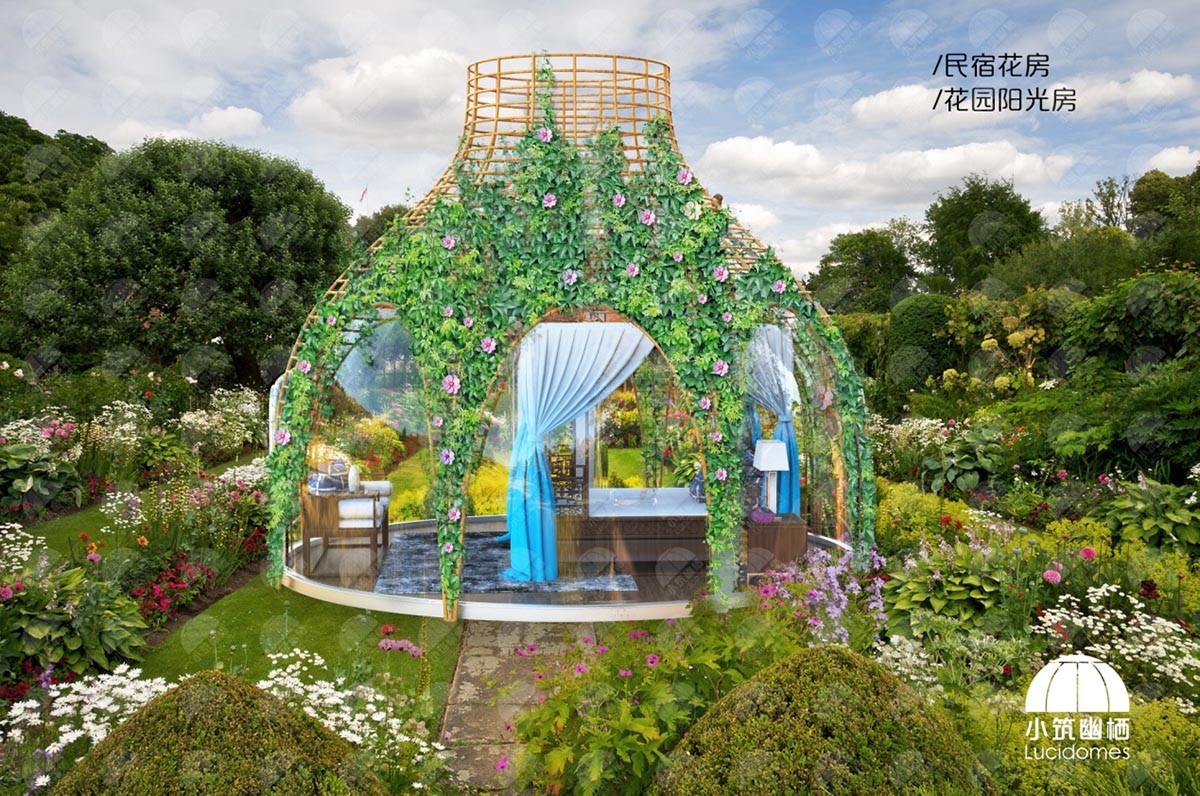 Advantages of the Star Nest Dome :
1. Transparent, 360° viewing experience;
2. It's moveable and does not account for the construction index;
3. Safe, non-toxic and odorless;
4. Long lifetime, no need for frequent iteration;
5. Strong wind resistance and high impact resistance;
6. Multi-functions and multi-purpose.
The Star Nest Dome has a variety of external decorative effects, and can be used as a pergola for plant growth, turning the room into a characteristic romantic flower room; on the premise of not affecting the viewing of the starry sky and the external natural landscape, it forms a natural thermal insulation layer, which greatly improves living comfort. and room energy consumption. At the same time, the Star Nest Dome has a number of utility model functions such as water spray self-cleaning and spray cooling.
---
Post time: Jun-01-2022